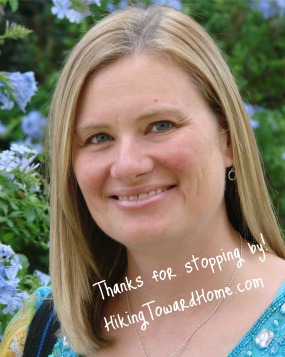 A long time ago I started a "100 things about me" post in preparation for Relevant '11 … I bottomed out at #14.
That was back in July. I never hit publish.
Denise of Denise In Bloom has thrown a linky party and I am arriving very late.
I hate being late but … better late than never, right?
With Hurricane Irene on her way for a visit, I am expecting to lose power. It seems we lose power even with just a stiff breeze around here. (We've had more power outages here than we ever did living in the southern Philippines.) So I am trying to get this written and posted before she arrives. Pardon me if it comes out shallow and thrown together.
If you want to see my About Me page just click the link up there on menu bar and it will drop down for you. If you are reading this in an email or a Reader… click here and COME ON OVER!!
I found coming up with 100 things about me a bit of a challenge, so lets skip the numbers and just go with bullets, okay?
Here we go:
I enjoy blogging and have met some very wonderful ladies, many of whom I think of as good friends, through my blogging. Some I have met IRL due to Relevant 10 and I am looking forward to meeting some more this year at Relevant 11.
Thanks for stopping over!
*****