I have never done a clothing post and probably never will again.
A while ago while I was reading through the Linkage that is always at the bottom of Ann Voskamp's subscription email. (Go subscribe if you don't!)
In one of the links there was this quick 5 minute vest.
It looked so easy that I decided it would be a great mother/daughter project. Fun. Cheap. and if it doesn't look right in the end… we haven't wasted that much moolah.
You can go here to find the actual original post. Go there to see it. She even has a video on how to do it.
IT IS SOOOOO EASY!!
I had bought the required men's shirt at Walmart a few weeks back and have been moving it to various places around my bedroom almost every. single. day. I didn't want to put it into a drawer and forget to do the project.
Today… I did it!
TA – DA!!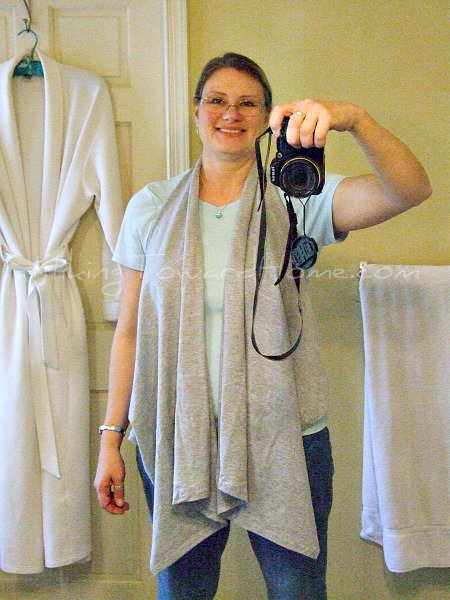 and then my littlest wanted one…
So, I heisted a t-shirt from her big brother's drawer.
The front: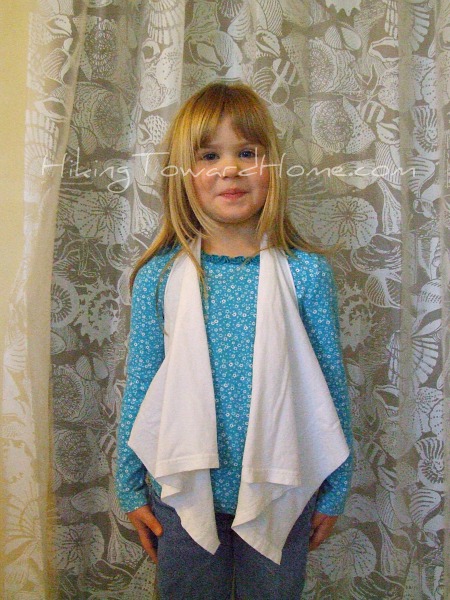 And the back: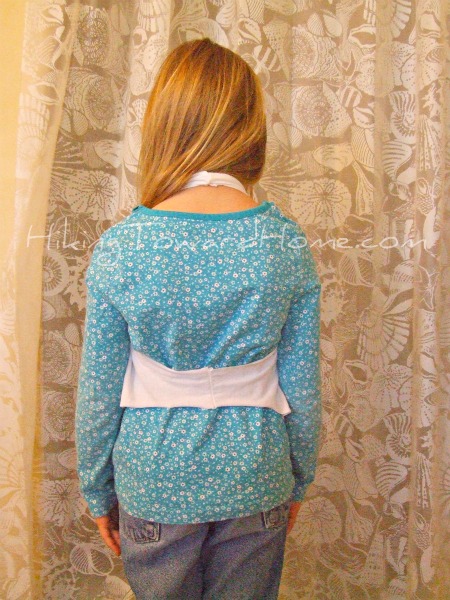 I used a rotary cutter to cut the t-shirt so it would be a smooth edge.
These photos are really bad color and exposure wise.
But they show the vest and that is all that matters right about now.
I am going to really miss Picnic when the ants carry it off next month!
Guess I really need to get going on learning how to actually USE photoshop!