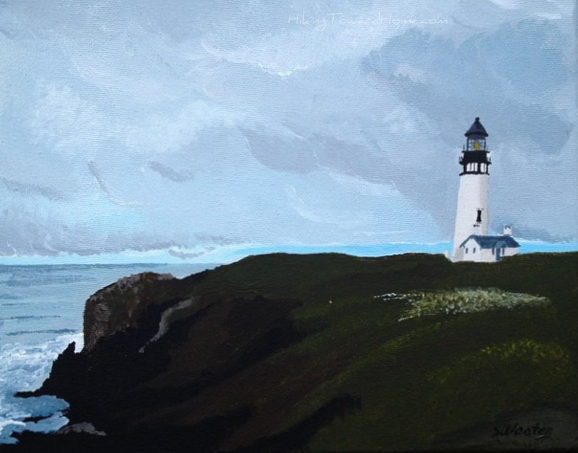 After I painted Peggys Cove Lighthouse, I decided to work on Yaquina Head Lighthouse next.
Yaquina Head Lighthouse is located on the Oregon coast.
In 2008, my husband and I took a trip down the coast of Oregon and stopped to photograph most of the lighthouses along the coast. We were not able to go inside this majestic beauty but we did spend some time exploring the tide pools that are at the bottom of the cliff in the foreground of this painting.
I painted from a photo that was taken on an overcast morning. Just as we were leaving, a little stripe of blue appeared on the horizon way out over the Pacific. Overcast weather and clouds make photos and paintings more interesting and provide depth of field for the eye to wander.