Earlier this year I finally picked up a brush again.
I painted three small 8 x 10 canvases using acrylic.
My first was Peggy's Cove Lighthouse in Nova Scotia, Canada.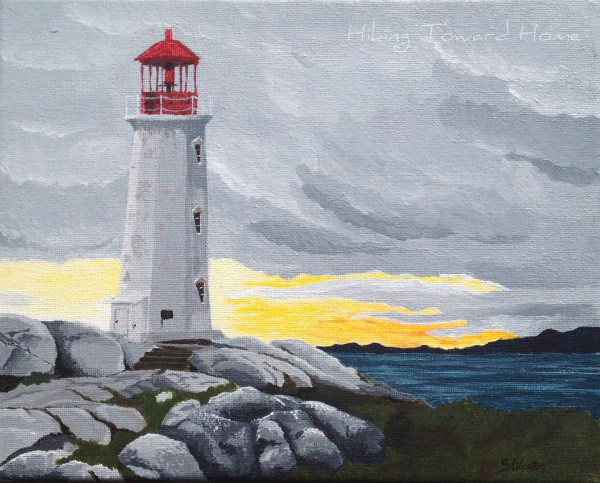 I painted from a photo that I had taken back in 2009.
The day my dad and I visited Peggy's Cove in 2009, it had been very overcast. All. Day. Long.  The sky was cloudy and the light was low and all day as we wandered and scrambled over rocks I prayed for some blue sky to show through. Every once in a while we were teased with a tiny spot of blue here and there.
We stayed so long we decided to eat dinner at the restaurant right across the parking lot from the lighthouse. As we savored our dinner the sun set and did not disappoint. We finished dinner just in time to snap a few good sunset photos.
My parents have since been back to visit it and the old lighthouse has had a facelift in the form of a new paint job so it no longer has the patches of peeling paint that you see here.
So there you have it, the backstory of this painting.