We continue our wandering up the Columbia River Gorge in Oregon.
So far we have viewed the Columbia River Gorge from Chanticleer Point.
We have visited Latourell Falls, Shepherds Dell Falls, and Bridal Veil Falls.
Today let's wander over to Multnomah Falls.
Multnomah Falls is the most spectacular of the falls along this scenic highway. It is also the most photographed one as well. It is so popular it has its own visitor center. If you pick up a calendar of American waterfalls, you can almost guarantee that this waterfall will be among the ones featured.
Looking up:

The first splashdown: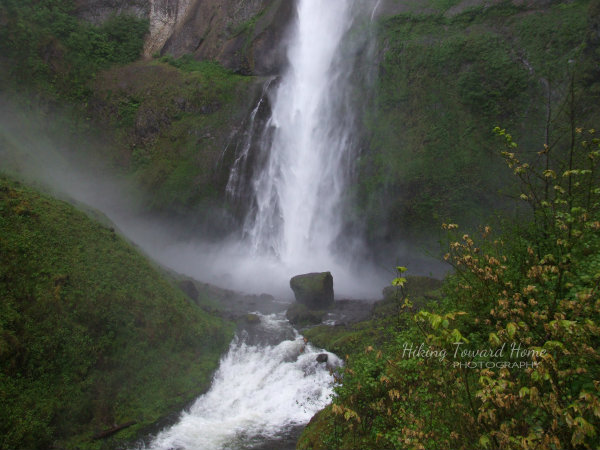 A look downstream: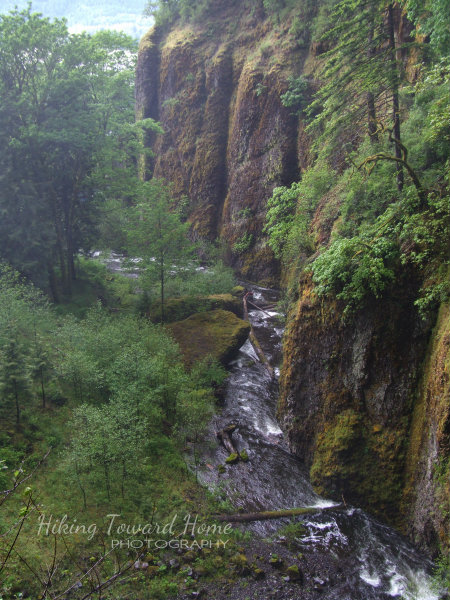 Farther away:


Up close:


And my favorite, from across the parking lot across the road: