Hiking Toward Home has been a bit quiet for almost four months and it is time to get back to posting. The break from blogging was much needed and I spent time considering what direction I want to take this blog as I move forward into a new year.
I think it is about time for another installment of Wednesday Wanderings.
However, I don't have any photos of Oregon ready to post, so today we will "wander" from my house and look at some wildlife.
I live in a rural country area and I love all the wildlife that visit our yard.
Yesterday we had this little guy wandering around: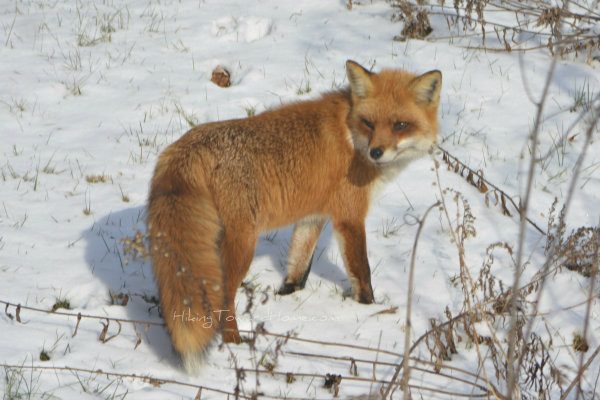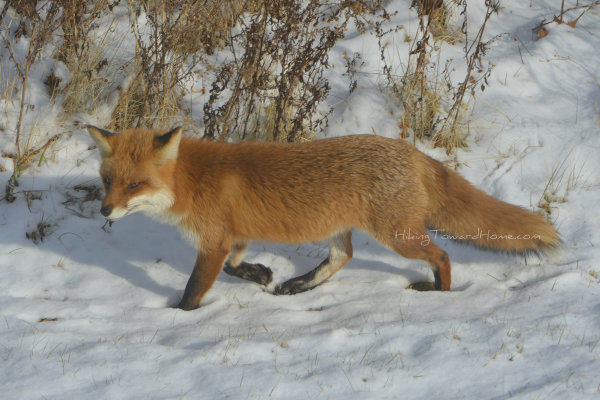 He's so cute and fluffy!!
We have been feeding the birds in our yard and on our porch just outside the dining room window which makes for great opportunity to get great shots!
We have LOTS of cardinals. I really enjoy looking out the window while I am working in the kitchen and seeing the bright dots of color in the trees just outside. Yesterday I counted at least 12 cardinals, males and females, in one tree.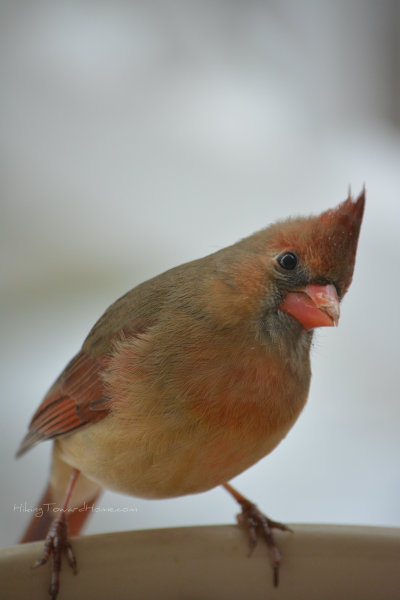 And that last close-up reminds me that our deck needs a good scrubbing down.
Some of the birds are braver than others. Some will come right up on the drums of food at the window others stay on the decking farther from the window.
And some are too excited to get food and keep running into the window.




Thanks for following along on this Wednesday Wandering!
If you use Instagram, find my gallery over there and follow along and be sure to "Like" Hiking Toward Home on Facebook if you hang out over there.