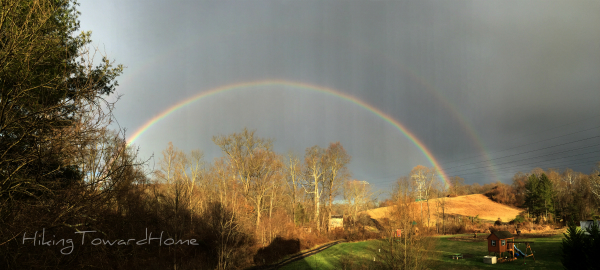 In my first post of the year I mentioned that I was going to get back to gratitude listing here again. I am starting afresh with a clean slate.
A house to live in
With heat that works
Laughing hard, so much so that my face hurt, with Trisha and Beverly
Bryant fixes lunch, such a huge help
Hoar frost
She has her diploma in hand, "graduating" a semester ahead of time
Pastor T. W. helping to process her diploma faster than usual
Hot water
Face-timing the Messersmiths
PVBC taking on the Messersmiths as their missionaries, such a huge blessing on so many levels
Two full double rainbows in the sky on the same day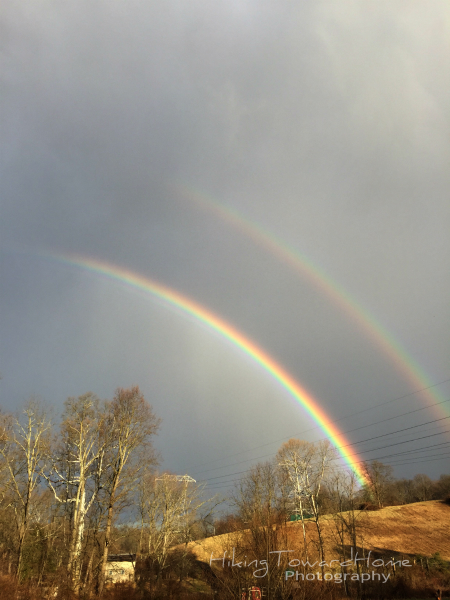 Brilliant blue sky contrasted against the dark storm clouds that were rolling through fast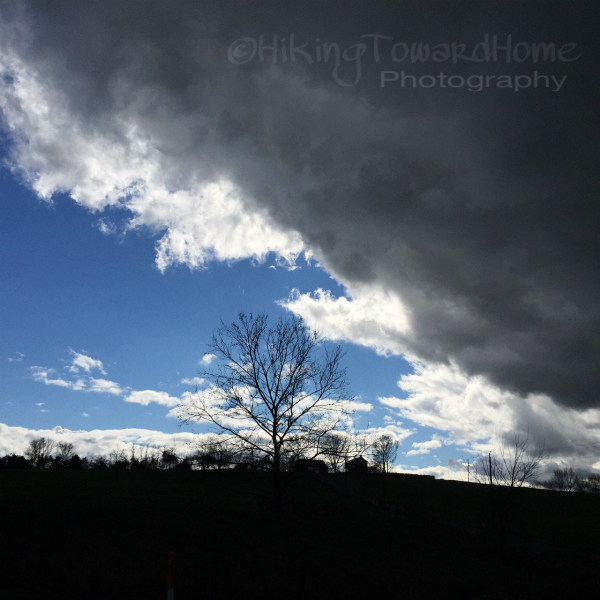 Driver's ed… FINALLY.
Trisha pegs me hard in the face, between the eyes, with a hackysak ball…
…and we laugh long and hard about it.
Listening to father explain to growing tall son – the ins and outs of shaving
The grass is still green and it is January
All four kids hanging out in the kitchen, laughing and singing and quoting lines
Mango has blond eyelashes
They invite me over to chat, they know I've had an emotionally hard day
Elizabeth tagging me in a post about friendship, that no matter how long good friends are apart, it is as if no time has passed when they do get together again. So incredibly blessed that God preserved this friendship.


Barb, continues to encourage me to pursue my art
Shelter from the howling wind
Mango lays on the landing waiting for sleepy heads to come down and play


Finding mouse turds on my drawing table leads me to cleaning it off so I can finally use it


When it is only 12 degrees Fahrenheit, the heat pump is keeping the house warm
Jason's aunt finds my son's Bible at her church, it has been missing for years, lost at a tent revival apparently
M asks me to design some custom art for her…
…she is ever encouraging me forward
A sits and folds clothes with me, "to help Mom"
He asks for a haircut and we chat, mom and son
B tells me my soup is his favorite
Reading The Chronicles of Narnia aloud to the kids…
…as they are all snuggled up close around me
The puffed out white chest of the red-tailed hawk, observing the traffic from his perch next to the roadway
God provides for her spring semester of college…
… and the downpayment for a new laptop
Spending time with Dawn, each of us working on separate projects…
… the friendship that is at ease and where silence isn't awkward at all
SNOW!!!  (more than two feet worth)
New friends who show up to help dig you out
Bryant was home to enjoy it, being snowed in together providing special family time
Bright blue sky with lots of sunshine
Several offers to drive him to work when the cars were still buried under snow
He is able to make it to work – on time
Good friends who pray
Mango is a very happy snow-dog
Blue jay






Sparrows with "yellow eye shadow"


Brown birds with striped bellies
Dark gray birds that look as if they've been dipped in white paint


Snuggling on the love seat with my girls
Kids who enjoy doing art projects at birthday parties
She realizes she said something she shouldn't have and has the courage to face it and apologize
She listens to my ranting and casts no judgment
They bless me with time to blog uninterrupted


In the future, it is my hope, to post this listing at the end of each month.